Western NIS (2009 - 2010)
International Logistics Centres for Western NIS and the Caucasus (ILC TRACECA)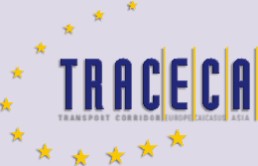 There is increasing interest in the development and further improvement of efficient transport corridors and transport hubs in Eastern European countries and in countries of the Caucasus. The European Union is fostering this process, focussing on the re-vitalization of the so-called new Silk road, one of the grand ancient pathways.

A consortium led by Dornier Consulting (Friedrichshafen, Germany) won the tendering procedure against strong competition for a project on International Logistics Centres for Western NIS and the Caucasus funded by EuropeAid of the European Commission. The project aims to develop and implement a network of international logistics centres (ILC) for the countries of Ukraine, Moldova, Bulgaria, Rumania, Turkey (Eastern Europe), as well as Armenia, Azerbaijan and Georgia (Caucasus) until December 2010.

Core tasks of this project include location analyses, development of logistical concepts, preparation of master plans and of concepts for centre organizations and financing for a network of efficient, interconnected ILC for the countries concerned.

RRG is responsible for the analysis and assessment of the transport situation particular regarding freight flows and hub capacities, is participating in site analyses and multi-criteria analyses, is further developing a GIS database, and is responsible for the generation of maps and charts illustrating project results. The further development of the GIS database tieds up to earlier works carried out on behalf of the PS IGC TRACECA for the introduction of a GIS database for the TRACECA countries.



More on this topic
| | |
| --- | --- |
| Futher Information: | Contact person for this project at RRG is Mr. Carsten Schürmann. |